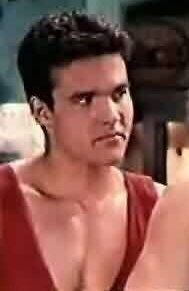 Austin first appeared on the scene as 'Jason, The Red Ranger' on the 'Mighty Morphin Power Rangers'. After nearly
two full seasons, Austin and two of his cast mates left
the show due to, dissatisfaction with their pay. According to the show, the characters left for a Peace conference in Switzerland. But, in the forth season, 'Zeo' season, Austin came back to, yet again play the much missed character of 'Jason' as the 'Gold Ranger'.

After leaving the 'Zeo Rangers' Austin returned for his 'Jason' finale in 'Turbo: A Power Rangers Movie'.

Also, being credited with a Martial Arts instruction video and a book.

I know, personally I can't wait to see him in something else.
Questions, comments, complaints, compliments, send them here.
A beautiful rose for a beautiful man.